What is Twing?
Twing is a free mobile application designed for children that exposes them to scientific content using games and fun experiments. Children play and learn educational games with each other and get inspired by their friends' projects and experiments. It also offers children a digital classroom and community where they can share their projects and learn together.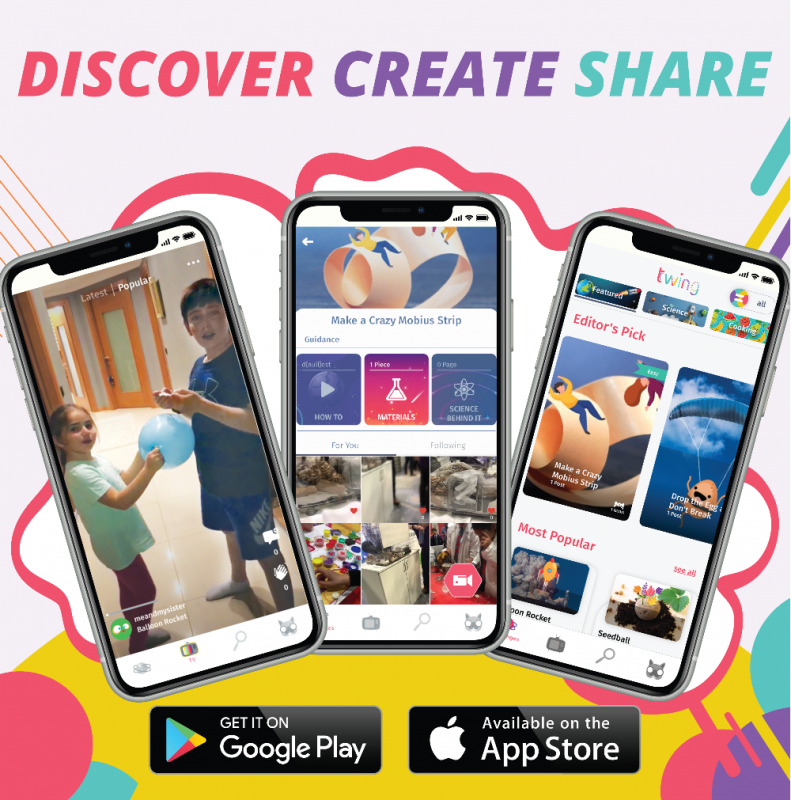 Step 2: Switch to Twin Experiments 🔓
You can switch to Twin projects by using the button on the top right and access the experiments of all sets. If you wish, you can reach all experiments and challenges from the "all" option.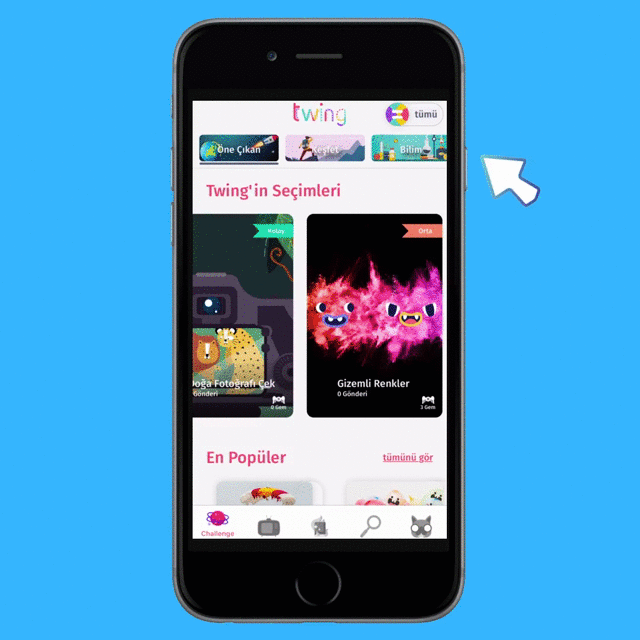 Step 3: Choose Your Twin Set 👨‍🎨
Find your own set among categories after switching to Twin mode. Check out beautiful projects with different difficulty levels and choose what you want!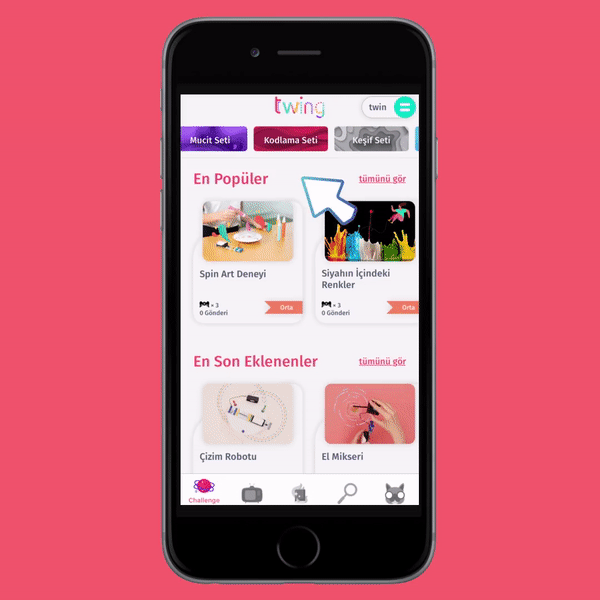 Step 4: Open the Project You Want to Prepare and Follow the Construction Steps
Did you find the project you want to try with your science kit? Then come to the HOW TO section and develop your own design by following the steps.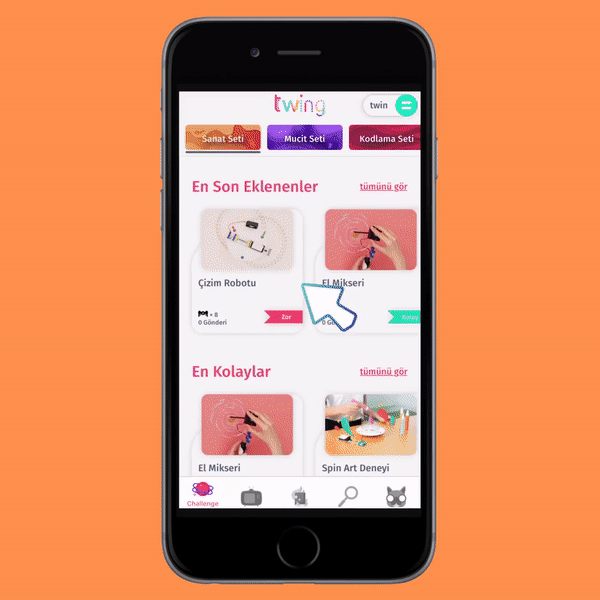 Step 5: Capture and Share the Project Video 📹
Remember, you can combine Twin sets with LEGO and other handcrafted materials. If you have completed your project by following the steps, now is the time to share your creativity! Press the registration button and start promoting your project.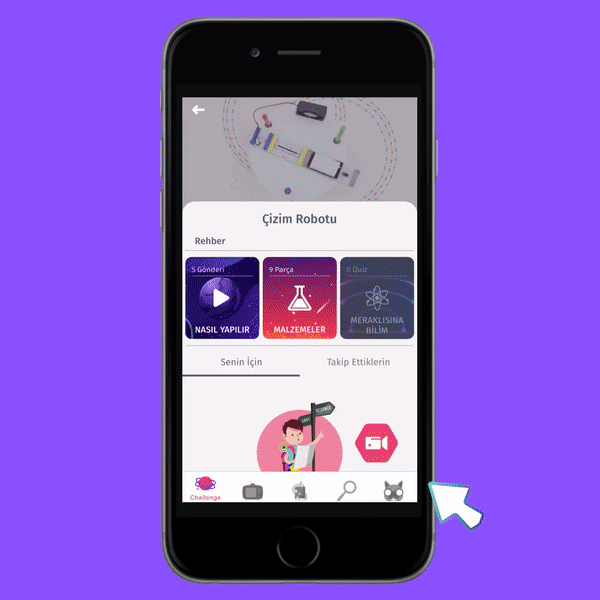 Step 6: Challenge Your Friends to the Science! 💪
Were you able to complete the Challenge? If you have difficulties, don't forget to get support from your family. If everything is ok, bring the ingredients together. Complete your project and challenge your friends!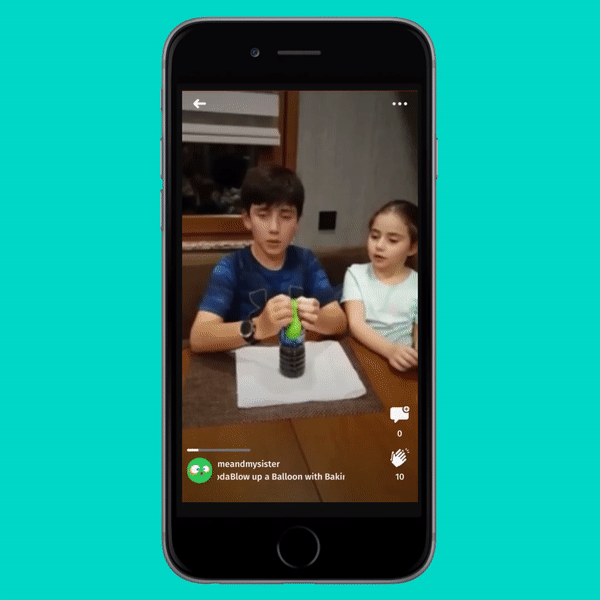 We Challenge You 😎
We challenge you to complete your first science experiment! Once you download the app, choose among the experiments, complete your project using the materials and upload it to Twing. Let us share your video and spread the joy of science together!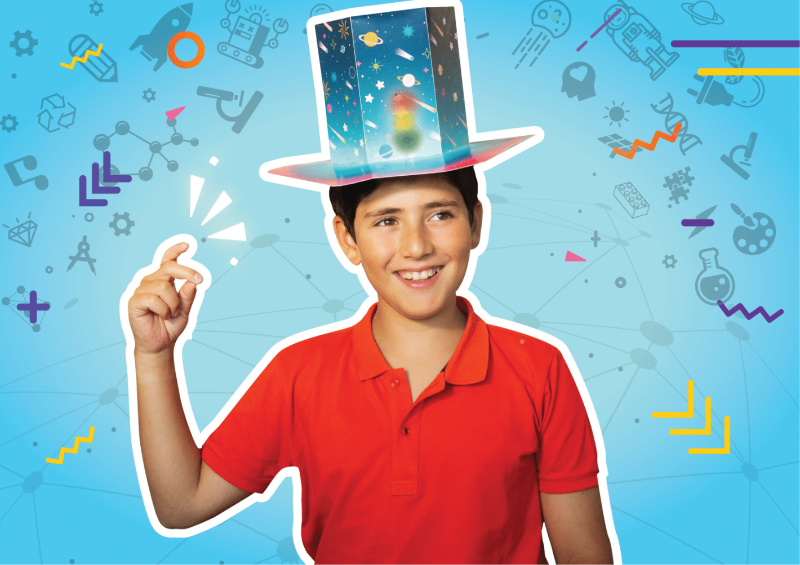 Twin Science Kits Are Here! 🕵️‍♂️
You can access all the experiments and how-to steps of the Twin Science Kits using Twing Application!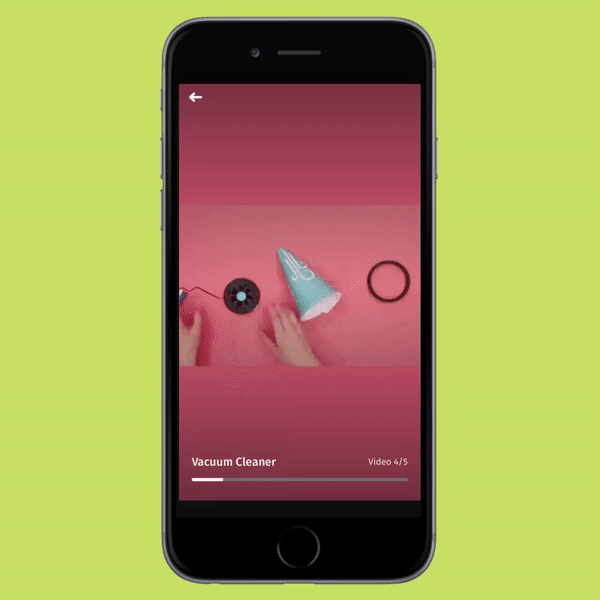 Why Twing?🤩
NURTURES CREATIVITY 💫
Creativity is not the product but the part of the process. Children can do science experiments, unique projects and find solutions to daily life problems by understanding scientific concepts.
IMPROVES ACADEMIC LEARNING 🧠
Experimenting with twing enhances education by teaching the fundamental engineering, physics and science concepts. With Hands-on experiments children can strengthen their brain and learn the fundamentals by doing.
FUN AND PLAYFUL 🤹🏻‍♀️
twing is a social, fun and interactive learning experience unlike other applications. It is created both for the ultimate entertainment and the maximum learning. It is designed to improve motor skills while having fun.