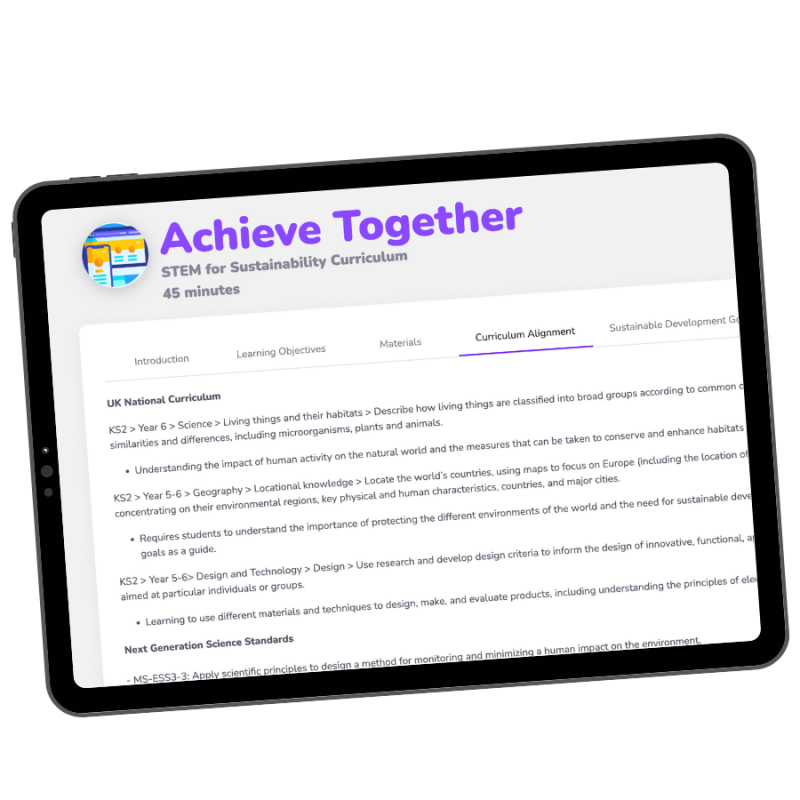 Curriculum Alignment
Lessons are aligned with national curricula and Next Generation Science Standards, ensuring that students receive a comprehensive education that covers the latest scientific principles and social-emotional learning skills. On the platform there is an alignment table that shows how our lessons are matched with different national curriculums and standards, making it easy for educators to find the content they need.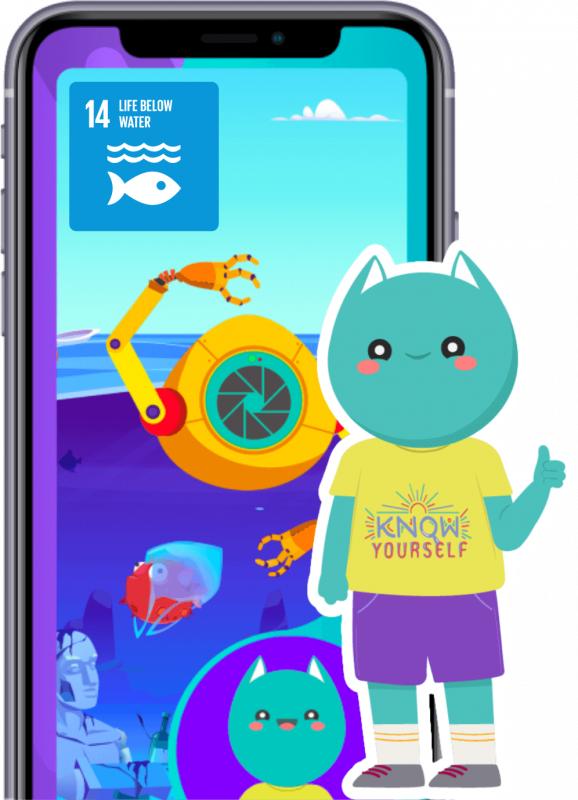 Interactive Videos
Our interactive videos are designed to help educators teach 21st century skills and provide students with a deep understanding of sustainability issues. Educators can easily customize content according to their pace and meet the unique needs of their students ensuring students are well-prepared for the challenges of the future.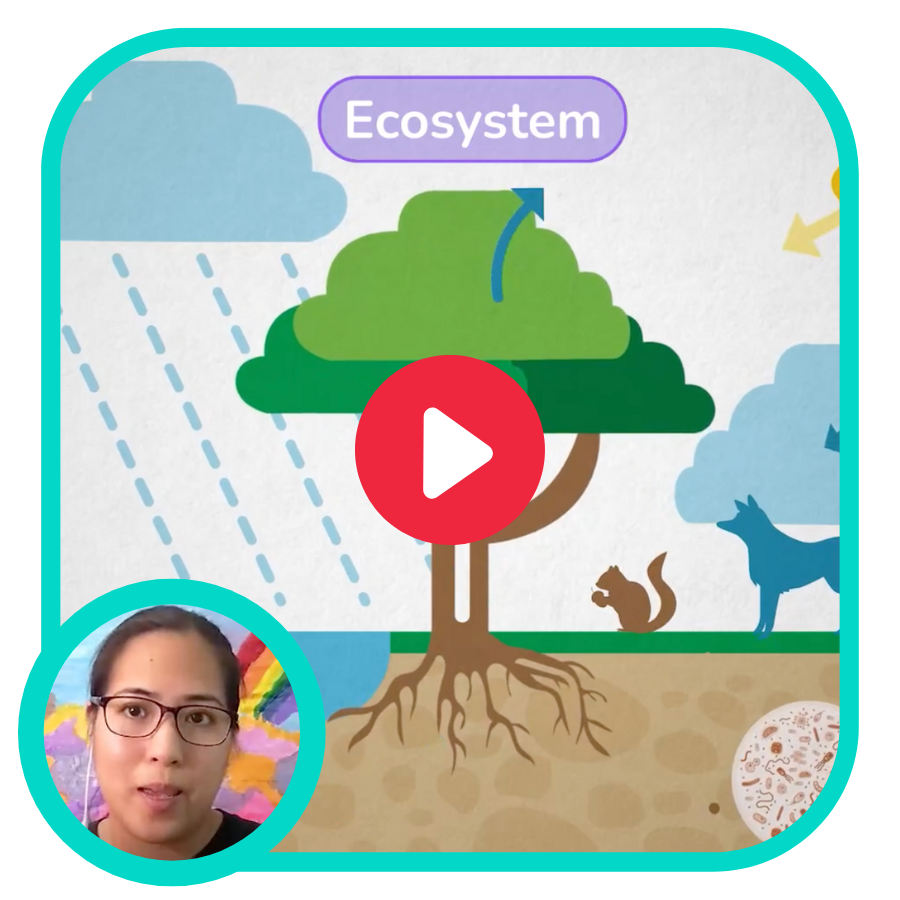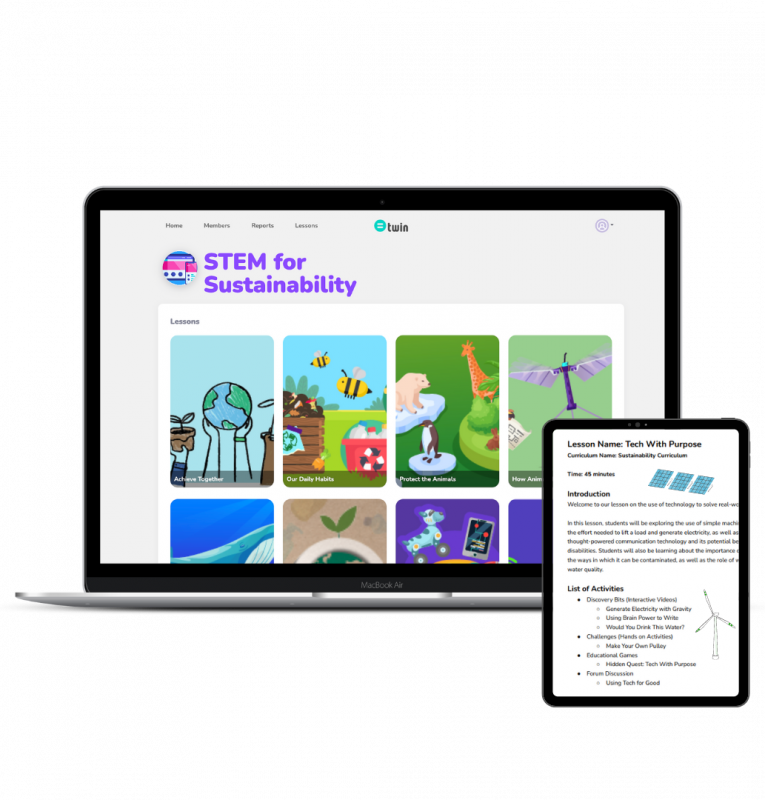 Content Modules
Our content modules on the Twin platform provide an engaging and interactive learning experience for students, covering a wide range of STEM-based sustainability topics. From artificial intelligence to climate change, students can explore these topics in a fun and playful way while developing critical thinking and problem-solving skills.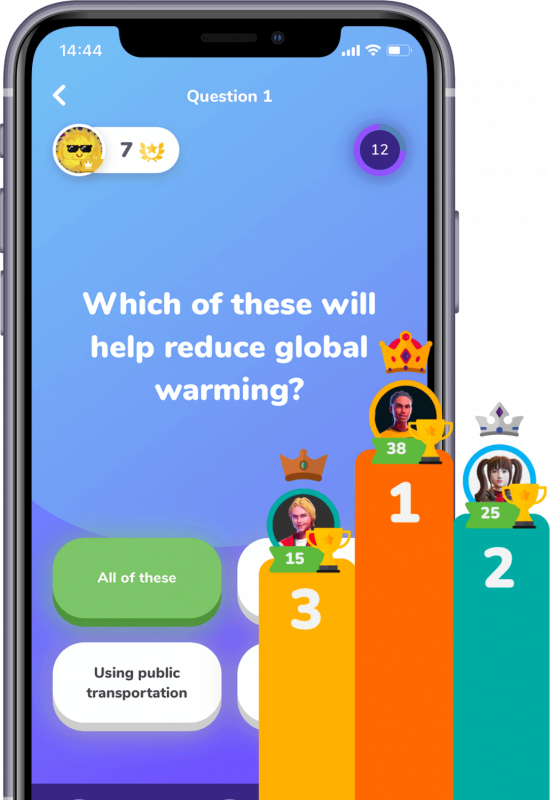 Learning Objectives
The learning outcomes section on Twin's teacher platform is designed to benefit educators by providing them with a comprehensive insight into the skills and knowledge that their students will gain from each lesson. This information can be used to identify areas where students may need additional support, and to develop lesson plans that are tailored to their specific needs.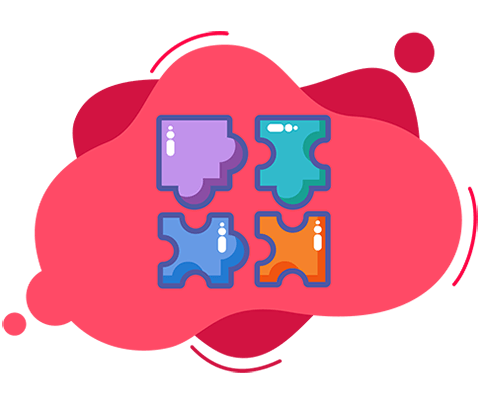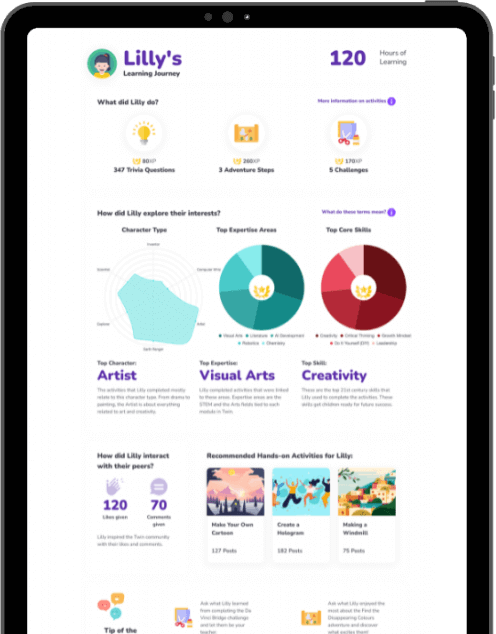 Skill Reporting
We provide comprehensive insight to teachers and parents, which illustrate the learning outcomes, skill development progress, and areas of interest for each student. Reports help teachers & parents understand the child's performance in the Twin app, and provides them with actionable information to help guide their child's learning.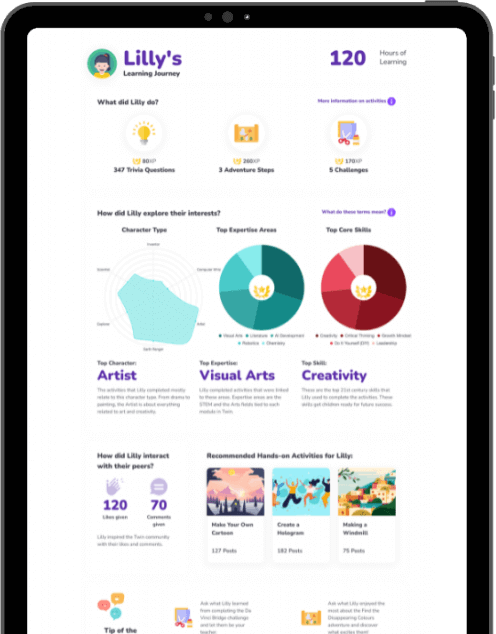 Activities & Games
Twin offers an array of fun and educational activities that promote creativity and hands-on experimentation. With over 300+ DIY project ideas and science projects, children can express their creativity and learn new skills. They can also document their projects and share them with peers, allowing them to interact and collaborate in a safe online environment.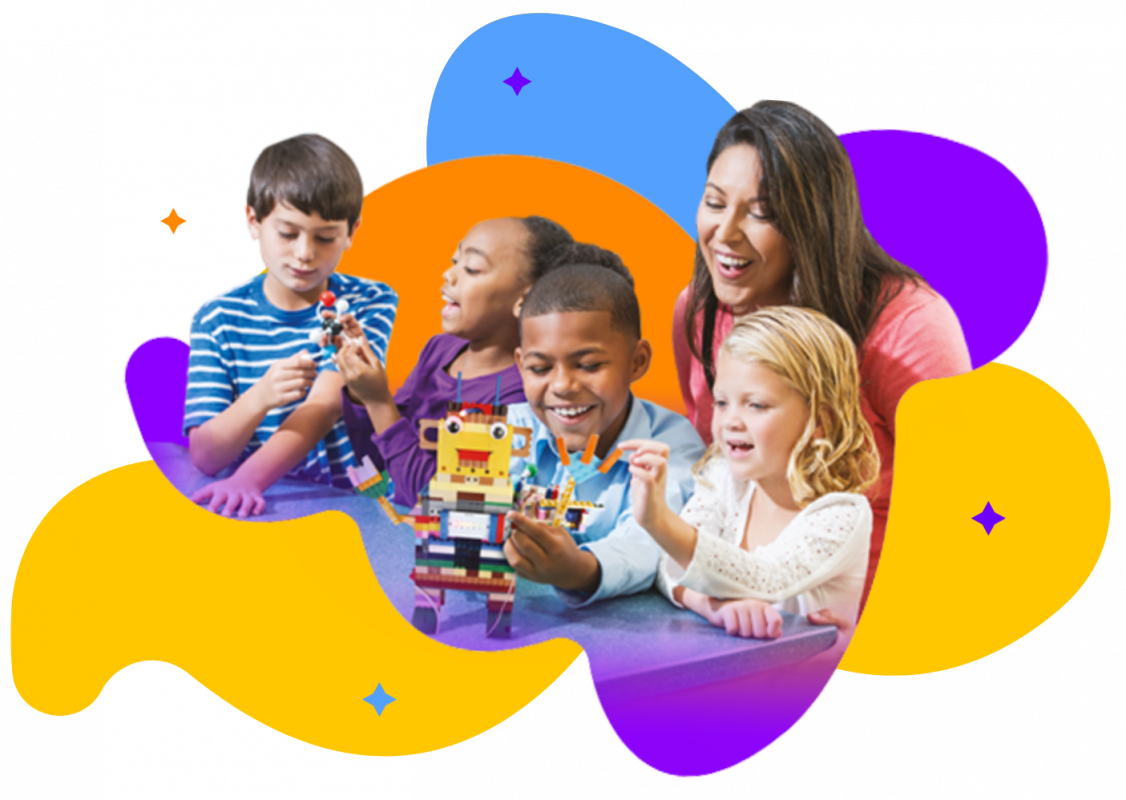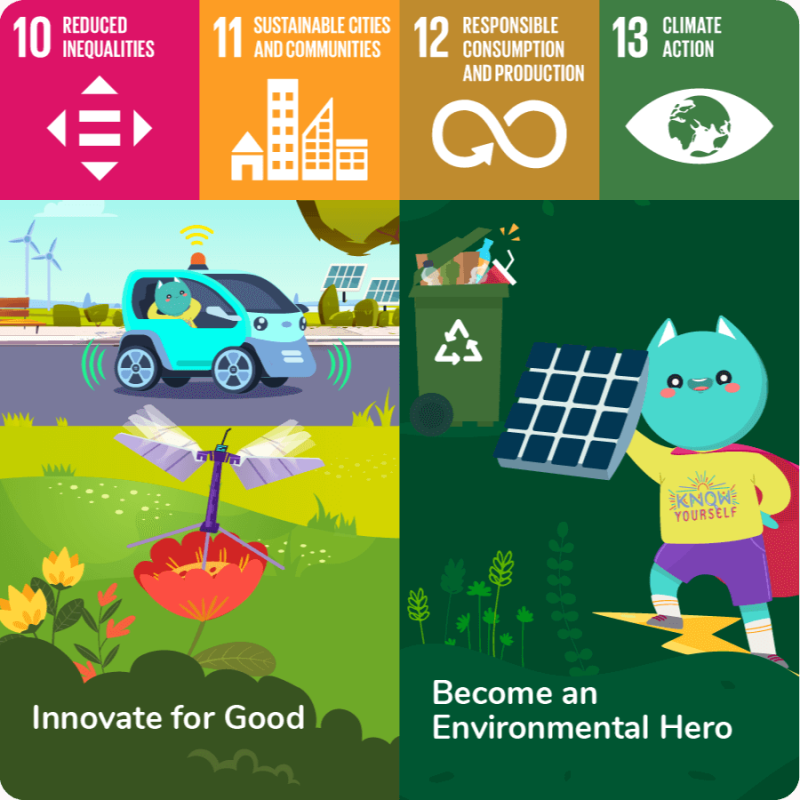 United Nations SDGs
Teacher platform allows educators to align their lesson with the United Nations Sustainable Development Goals framework, ensuring that their students are learning to use STEM for Sustainability. With a sense of play, students explore responsible environmental practices.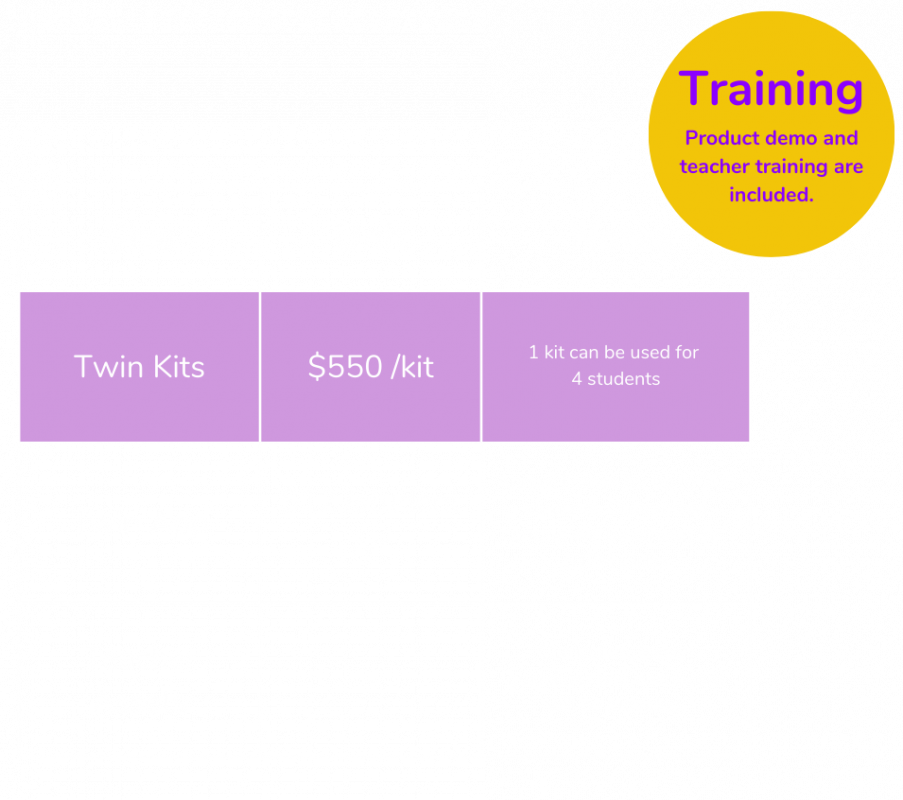 Request a FREE Product Walkthrough