Unleashing the Power of Partnership: YGA, Ford and Twin Science
At Twin Science, we believe in the transformative power of education and the potential it holds for shaping a brighter future. We are proud to announce our partnership with Ford Otosan, the leading company in the Turkish automotive industry, in the implementation of the "Dreams Need Know-How" project.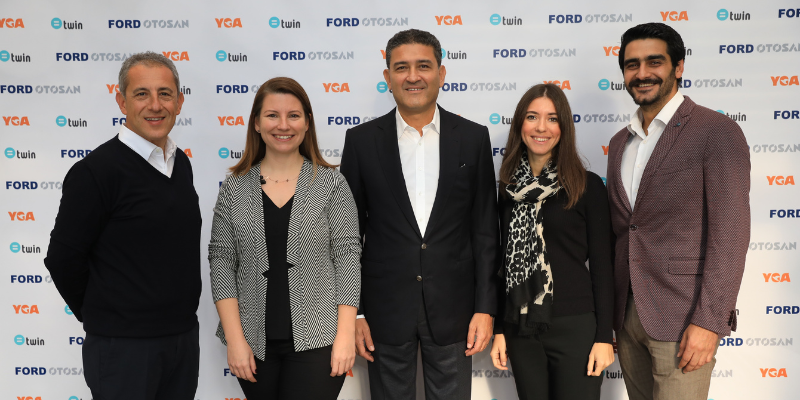 Project Press Launch Event (Left to right: YGA Founder Sinan Yaman, YGA President Melike Aydin, Ford Otosan GM Haydar Yenigun, Twin CEO & Co-Founder Asude Altintas, Twin Co-Founder & CCO Cemil Cihan Ozalevli)
This initiative made possible through the collaboration of Young Guru Academy (YGA) and Twin Science, combines imagination, knowledge, and technological innovation to prepare children for the future world. Together, we are committed to nurturing the curiosity and passion of young minds, equipping them with the tools and skills needed to thrive in an increasingly technological society.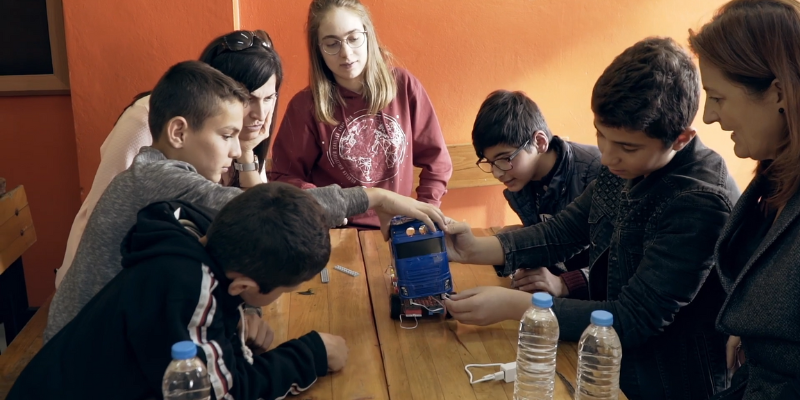 Join the movement to increase impact!
Why Ford Preferred Twin Products?
Ford Otosan recognized the unique value that Twin Science brings to the field of education. Twin's educational technology products, born within the Young Guru Academy, have proven to ignite a love for science in children.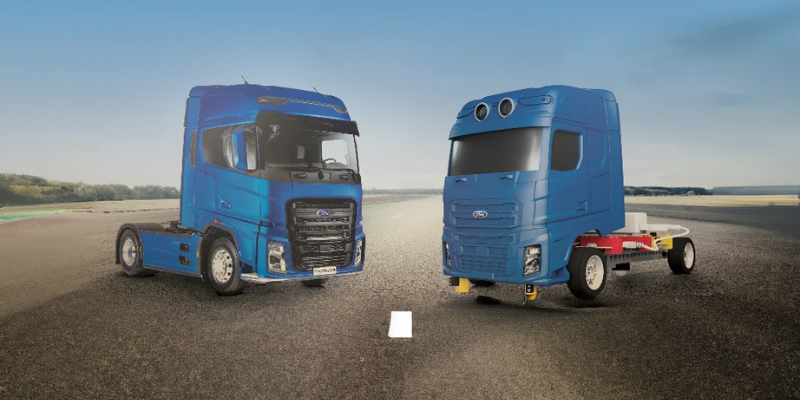 It was this shared vision of inspiring young learners and creating a lasting impact in education that led Ford Otosan to choose Twin as their partner. By harnessing the expertise and innovation of Twin Science, we are able to develop engaging and interactive learning experiences that captivate the minds of children and prepare them for the challenges of tomorrow.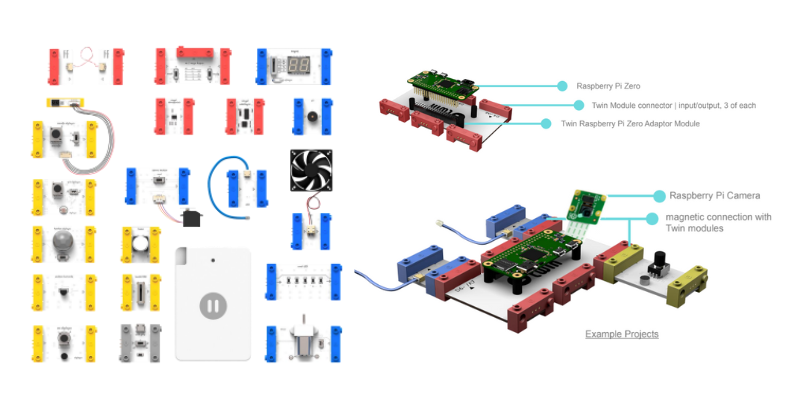 Young Guru Academy (YGA): Empowering Youth through Education
Young Guru Academy (YGA) is an international non-governmental organization and a leadership school that has been making significant contributions to education since its establishment in 2000. With a commitment to nurturing young talent, YGA provides a platform for passionate individuals to develop innovative solutions to social problems. Their approach aligns perfectly with Twin Science's mission to inspire and empower youth through STEM education. Together, Twin Science and YGA are driving a movement that empowers children to become future innovators and problem solvers.
Importance of Partnering for Impact in Education
Partnerships play a vital role in creating a lasting impact in education. By joining forces, companies, organizations, and educational institutions can combine their expertise, resources, and reach to drive positive change.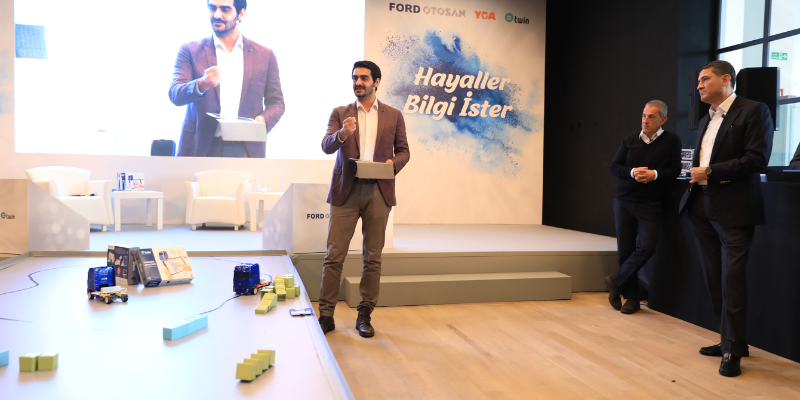 The collaboration between Twin Science and Ford Otosan demonstrates the power of such partnerships in transforming education and inspiring young learners. Together, we strive to bridge educational disparities, foster equality, and provide quality educational opportunities for all children, regardless of their background or circumstances.
Join the movement to increase impact!
Scope of the Partnership
The partnership between Twin Science and Ford Otosan encompasses a three-year timeframe, during which we will develop and implement the "Dreams Need Know-How" project. With a focus on problem-solving skills and the use of advanced technologies, the project aims to introduce children, particularly those with limited access to new technologies, to the world of autonomous driving.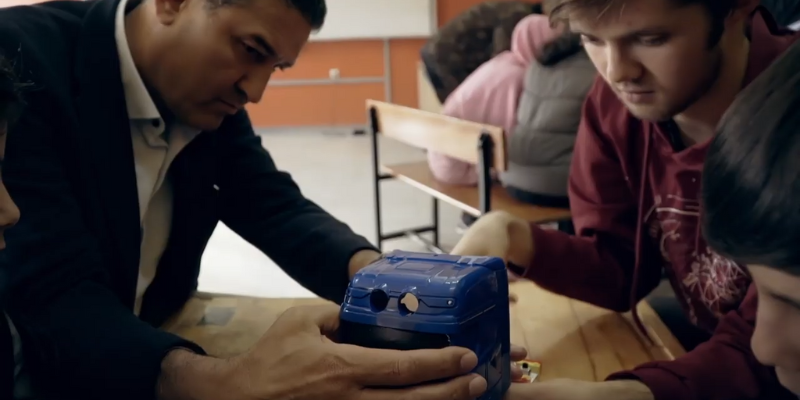 Through specially designed vehicle sets, children will gain hands-on experience with sensors, coding, and artificial intelligence, sparking their curiosity and creativity. This exciting endeavor will be implemented in collaboration with the Ministry of National Education and carefully selected engineers and volunteers from YGA.
Using AI for Good: Nurturing Future Innovators
As part of the "Dreams Need Know-How" project, Twin Science and Ford Otosan are committed to utilizing artificial intelligence (AI) for the greater good. By integrating AI technologies into the educational experiences we provide, we aim to nurture future innovators who can leverage technology to create positive change. Through AI-powered learning platforms, interactive experiences, and personalized educational paths, children will develop essential skills and knowledge that will empower them to contribute to the advancement of society.
"We are all born with equal potential, yet unfortunately, we do not have equal access to opportunities in education, health, culture, arts, sports, and housing. At Ford Otosan, we are committed to creating sustainable value for all our stakeholders, and this includes working on various projects aimed at providing opportunities for children facing limited circumstances. Through these initiatives, we have been able to positively impact the lives of many individuals across different fields. We firmly believe that the future lies in the hands of our children, and as such, we are dedicated to being their strongest advocate, providing support, investments, and continuous improvements to ensure they have the best possible opportunities for growth and success."

The Impact of the Partnership
The partnership between Twin Science and Ford Otosan has already begun making a profound impact on children's lives. By delivering the specially designed vehicle sets to schools, accompanied by Ford Otosan engineers and YGA volunteers, we are inspiring young learners to dream big and pursue careers in technology and innovation. Through engaging science sessions, hands-on experiments, and the encouragement of role models, we are fostering a sense of purpose, competence, and productivity in the children, paving the way for a technologically advanced future.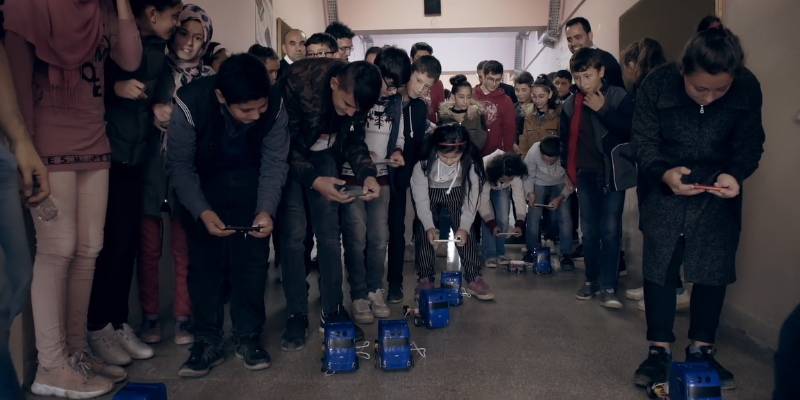 Promoting Education Equality through CSR Projects
Education equality lies at the heart of Twin Science's commitment to corporate social responsibility (CSR). Our collaboration with Ford Otosan exemplifies our dedication to CSR projects that aim to create equal educational opportunities for all children. By reaching out to underprivileged communities and providing access to quality education, we strive to bridge educational disparities and empower every child to unlock their full potential. Through sustainable CSR initiatives, we are building a brighter future, one where education knows no boundaries.
Join the movement to increase impact!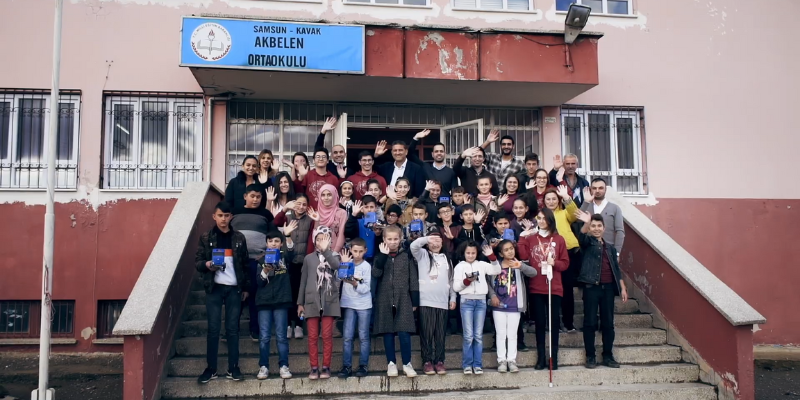 Conclusion
The partnership between Twin Science and Ford Otosan signifies the tremendous impact that can be achieved when organizations join forces to advance education. Through our shared vision, innovative approaches, and dedication to creating equal opportunities, we are unlocking the dreams and potential of children. Together, we are building a foundation for a future generation of innovators, problem solvers, and change-makers who will shape a better world. As we continue on this remarkable journey, we invite others to join us in transforming education and nurturing the dreams of children around the globe.
Join the movement to increase impact!