Help students bring dreams to life

Used by 1,250+ schools and 400,000+ children, Twin makes learning playful, individual, and wholesome.
Contact a rep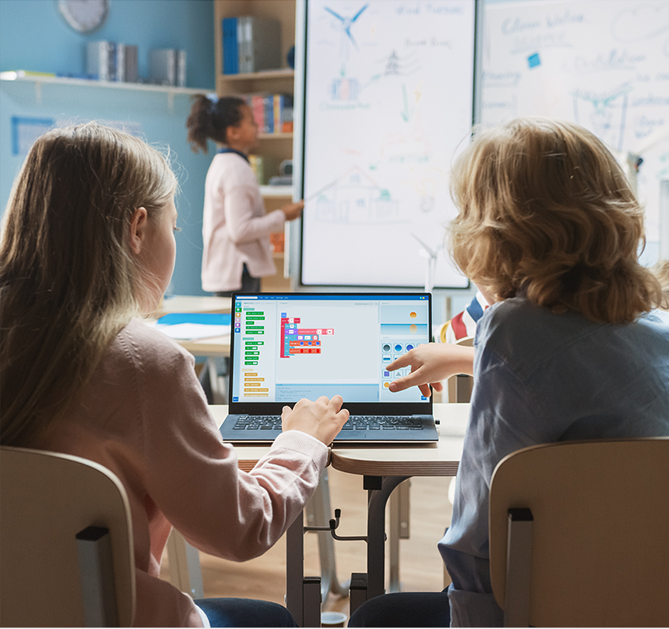 A complete educational program
Students aged 5-13 grow their confidence, interests, and STEAM skills with Twin.
Read what teachers say about us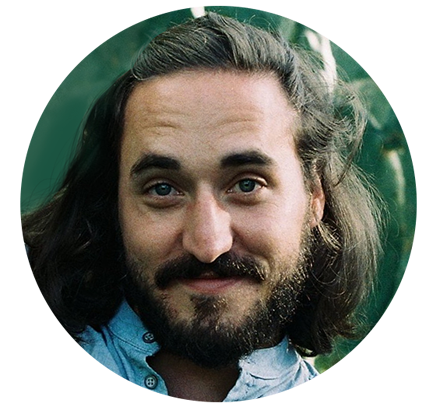 "It is really beautifully designed, perfect to hand over to anyone and allowing them to see, touch, learn and play at their own speed. This is aided by practical examples and clear instructions in the booklet. It encapsulates interesting and important knowledge that is often so close to us and yet can feel so foreign."
Martino, TASIS Elementary School Teacher
Student Projects
Using Twin, students have produced a range of projects to solve real-world problems.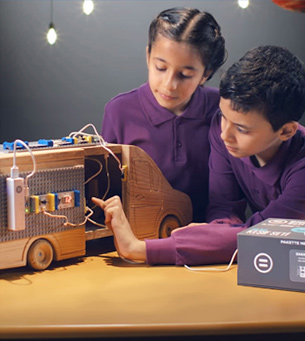 Alert System
Two students designed an alert system to count children on and off the school bus.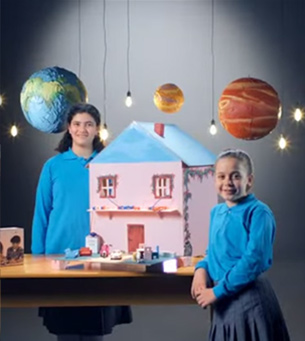 Earthquake Safety
This project quickly alerted people to an earthquake using motion detectors.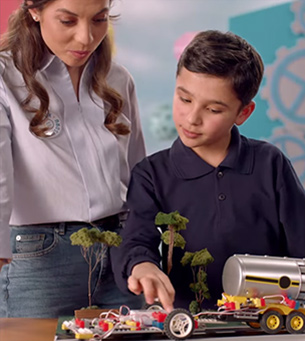 Autonomous Irrigation
Students created an autonomous irrigation vehicle to support a remote village.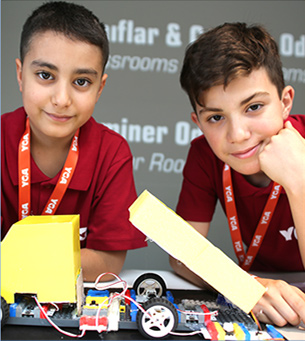 Electric Cars
Using Twin modules, students built an ecological prototype of a Tesla semi-truck.
Success Stories
Twin works to foster innovation at a young age. Here's some of our latest work.
Working with the best
We're proud to support educators in thousands of schools, learning spaces, maker ateliers, and workshops across the world.