In 2015, the United Nations adopted 17 global goals, officially named the Sustainable Development Goals (SDGs), with a universal call to action to end poverty, establish equality and provide an effective health system all around the globe by 2030. These SDGs are integrated with each other because the United Nations understand that we can only achieve development when social, economic and environmental sustainability is balanced.
Providing good health and well-being for all ages is critical to sustainable development. Currently, the world is facing a global health crisis that harms the global economy and damages billions of people's physical and mental health worldwide. The pandemic highlighted the critical role of healthcare workers, the necessity of being prepared and the importance of technology investments in healthcare. As a result of better funding, improved hygiene, and access to medical services, the UN made significant progress in reducing several leading causes of death and disease associated with child and maternal mortality, increasing life expectancy and halving HIV and malaria deaths.
Covid-19 has claimed 15 million lives, including 115,500 front-line healthcare workers. Heavy workload and financial aspects of covid treatments have disrupted essential health services in 92% of countries. As a result, global life expectancy and immunisation have regressed while anxiety and depression disorders and deaths from tuberculosis and malaria have increased.
These kinds of effects of Covid-19 show us how critical health systems for sustainable development are. They also proved the benefits of technology to children and adults once again. We, as global citizens, understand that we must ensure efficient health systems by using science and technologies.
Importance of Ensuring Healthy Lives and Promoting Well-being for All at All Ages
Promoting good health and wellbeing is crucial to establishing developed, prosperous and equal societies. People can thrive and be productive where they can get nourishment, access an efficient health system and feel safe. Before all, access to good health and well-being is a fundamental human right. That is why the Sustainable Development Agenda aims to provide all people worldwide access to the highest healthcare system standards.
Despite the significant progress in good health and well-being projects in recent years, great inequalities in health care access among developing nations, minorities and disadvantaged groups still exist. Every year, over 6 million children younger than five die, and half of the women in developing regions cannot access the necessary medical services.
American Public Media Research Lab states that Black Americans have mortality rates significantly higher than all other races and ethnic groups except Indigenous people. In 2020, life expectancy dropped most sharply for Latin and Black people. Millions of children in low-income countries die from preventable diseases like influenza, pneumonia, and others. Inaction abandons millions of people to their fate and causes economic problems in low-income countries, which leads to even greater poverty. Ensuring a good health system and well-being for those people will save millions of lives and eliminate the costs of preventable illnesses. An estimated $1 billion investment in immunisation against contagious diseases could save 1 million children's lives annually. When those people are vaccinated, the cost of treatments that will reach $7 trillion in the next 15 years can also be used to improve health systems.
Using Technology to Advance Global Health
We incorporated technology into every aspect of our lives with mobile devices and the internet. Technology helps us develop many medical devices, explore better ways for treatments and give us more accurate results in patients' medical examinations. However, technology also allows us to keep track of our health values and encourage us to be more active, drink more water, etc. There's a saying, "Protecting something is much easier than fixing it." We can apply this mindset to our health. Promoting good health and wellbeing is more practical, easier, and costs lower. Urging people to adopt more healthy habits and lifestyles reduces hospital patient load and medical expenses over time.
Some corporations developed smart activewear devices that monitor users' medical values to reduce health and wellbeing problems. For example, Apple released a smartwatch that can keep track of the users' detailed lifestyle activities, such as daily steps, exercise time, sleeping patterns, heart rate and blood oxygen levels. Users can also keep track of their menstrual cycle to see if there is any disruption or irregularity. Many apps also help users track blood pressure, blood glucose values, and calories taken and spent. Those apps provide their users' statistics through mobile devices or websites. This way, patients or healthy users can overview their medical state. If allowed, apps can also send the users personalised messages or notifications about their medical values. Those notifications may remind users to drink water and exercise and alert them about high/low blood pressure or glucose.
This kind of apps urge users to adopt healthier and more active lifestyles. They also may greatly help children gain the must-have 21st-century skills as kids will learn how to plan, track data and draw conclusions about their physical state. In general, technology can promote good health and well-being along with supporting the patients' medical treatments.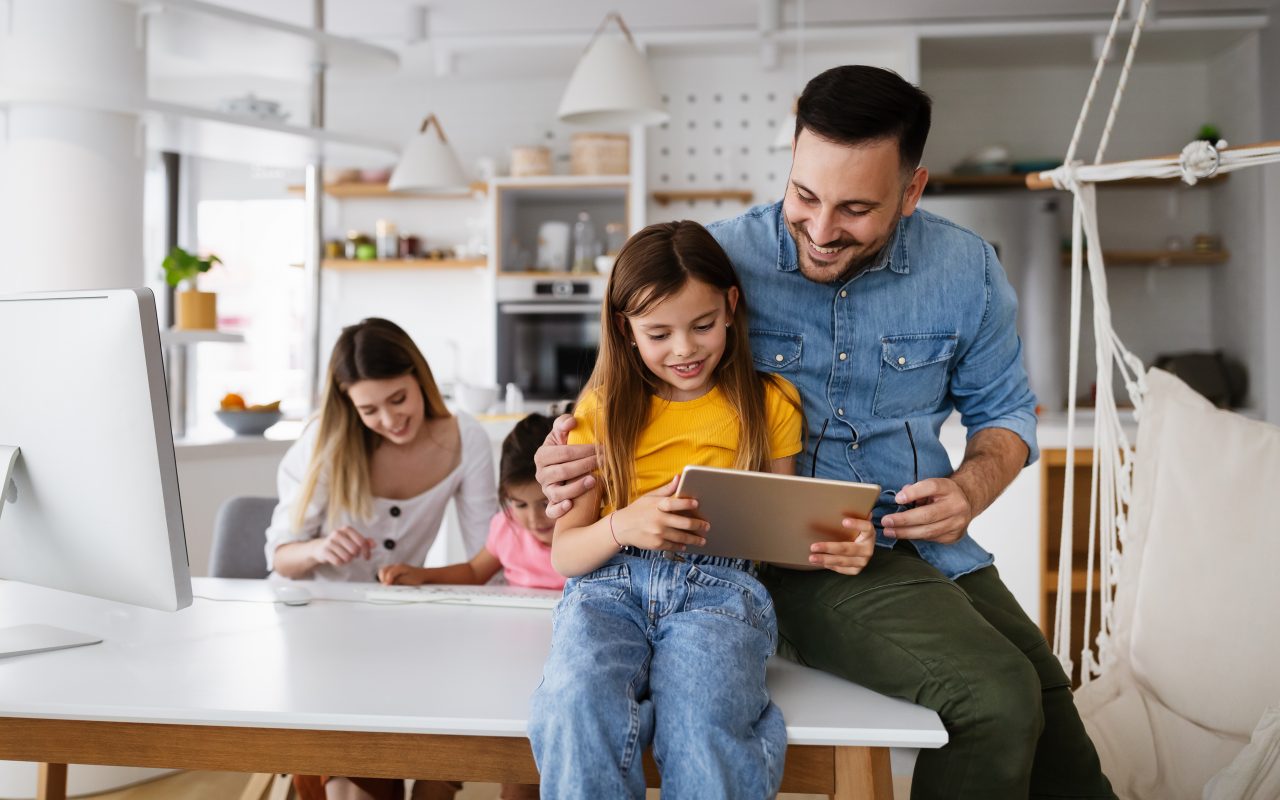 How to Raise Awareness on Good Health for Kids
The good health and well-being of children influence many other aspects of their lives, including fitness, health, academic success and self-confidence. Before all, it's essential to encourage children to adopt healthy habits and eat well to lead healthy and active lives. Schools play a crucial role in educating children about the meaning of good health and well-being as well as in promoting healthy habits. Still, most of the responsibility falls upon the families. There are some things parents can do to promote good health and wellbeing:
Being a good role model
Encouraging daily physical activity for at least an hour
Serving child-size portions
Promoting healthy meals and snacks
Monitoring screen time and sleep quality
Additionally, we must understand that technology has merged into our everyday life in recent years and that embracing EdTech transformed teaching. This influence can be clearly seen in how online games and apps – like the NHS food scanner app – helps urge children to adopt healthier lifestyles and habits.
Twin App also aims to encourage kids' physical activities while educating them about STEM. We shape our content around a double-winged curriculum so that children can learn how to apply the gained skills to the real world through hands-on activities. Through double-winged learning, we aspire to bring up inspirational young minds who can build a better future using science and technology.