Gamification is a powerful tool to motivate students to learn. It can be used to create a fun and interactive learning environment, and it is particularly useful for teaching complex topics such as Environmental Education or topics around United Nations Sustainable Development Goals(SDGs). Turning learning into a game can help to capture the attention of students and encourage them to explore the content more deeply. Students must be guided through the principles of sustainable development and gain a better understanding of critical issues through interactive activities and challenges. By making the learning process enjoyable, gamification can help to ensure that students remain engaged and motivated to learn. It can also be a great way to foster collaboration and teamwork among students and get them thinking critically about how to make the world a better place.
What is gamification?
Gamification uses game elements in non-game contexts to engage students and increase engagement and motivation. It can help to make the learning process more playful, interactive, and enjoyable and can be particularly useful for teaching complex topics or subjects that may not be inherently engaging. Through gamification, students can be guided through the content and be allowed to explore it more deeply.
Why use gamification to teach UN SDGs
Gamification can help students to engage with the content and explore the principles of sustainable development more deeply by taking an active role in the learning process. Through real-life scenarios, students can be guided through the content and be allowed to apply it to their daily life.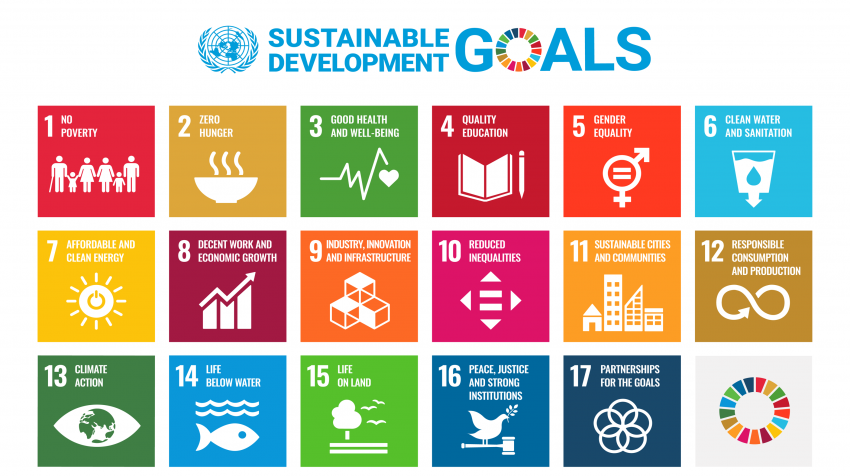 How did GEMS School use gamification to teach UN SDGs?
Founded as Global Education Management Systems, GEMS Education is an Indian Emirati-based education company and the largest operator of kindergarten-to-grade-12 schools worldwide. As a global advisory and educational management firm, GEMS Education currently has a network of more than 80 schools located in over a dozen countries.
GEMS School is dedicated to providing a world-class education to its students. GEMS School strongly focuses on sustainability and is committed to fostering an understanding of the United Nations Sustainable Development Goals (SDGs) among its students. To ensure that these goals are embedded in the curriculum, GEMS School partnered with Twin, and they used Twin's education solutions to create an engaging and interactive learning experience for its students.
Click to discover Twin's education solutions!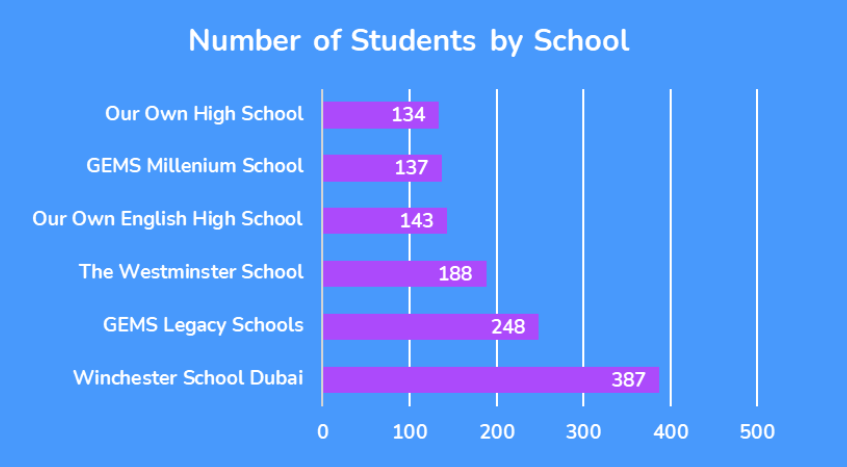 Through the use of Twin App's engaging games, GEMS School students explored various topics related to sustainability, such as responsible environmental practices, applications for the UN Sustainable Development Goals, and the importance of protecting our planet.
The app features various activities and games students participate in, such as virtual ocean clean-up, protecting the forest, and taking environmental action. Through these activities, students developed a deeper understanding of using technology for SDGs and a sense of responsibility towards protecting the environment.
Twin mobile application is a powerful, engaging tool for students to learn and retain knowledge. It is designed to be highly interactive and engaging, allowing students to explore information and gain a deep understanding of a variety of topics. Twin also provides students with personalized feedback and allows them to track their progress and receive feedback from teachers and parents. The great benefits of Twin's education solutions are evident in the results at GEMS School.
Gamification creates higher retention rates
The retention rate is the percentage of students who continue to use the app over a given period. The Twin STEM application has allowed students to learn more interactively and to retain more of what they have learned. When compared with the educational applications in the education space, children using the Twin app showed greater retention rates. 68.7% of GEMS students continued using the Twin app for their extracurricular activities after day 1, and 51.5% continued learning with it after day 7. This proves that the gamified learning approach of the Twin mobile application is a powerful tool for student engagement and retention.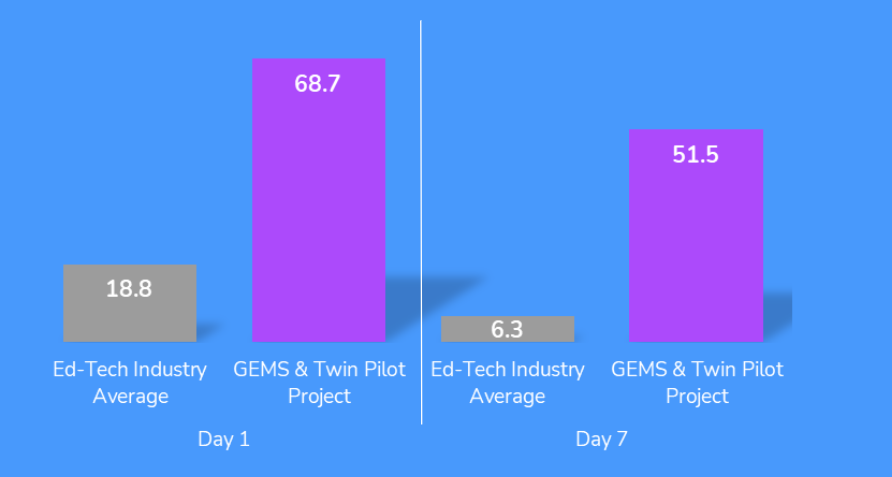 Impactful partnership of Twin Science & GEMS School
The partnership between GEMS School and Twin Science has proven to be a successful one, as the students have been able to learn more about the SDGs while having fun. The students have also developed their knowledge and understanding of sustainable development, which will serve them and our society for a better future.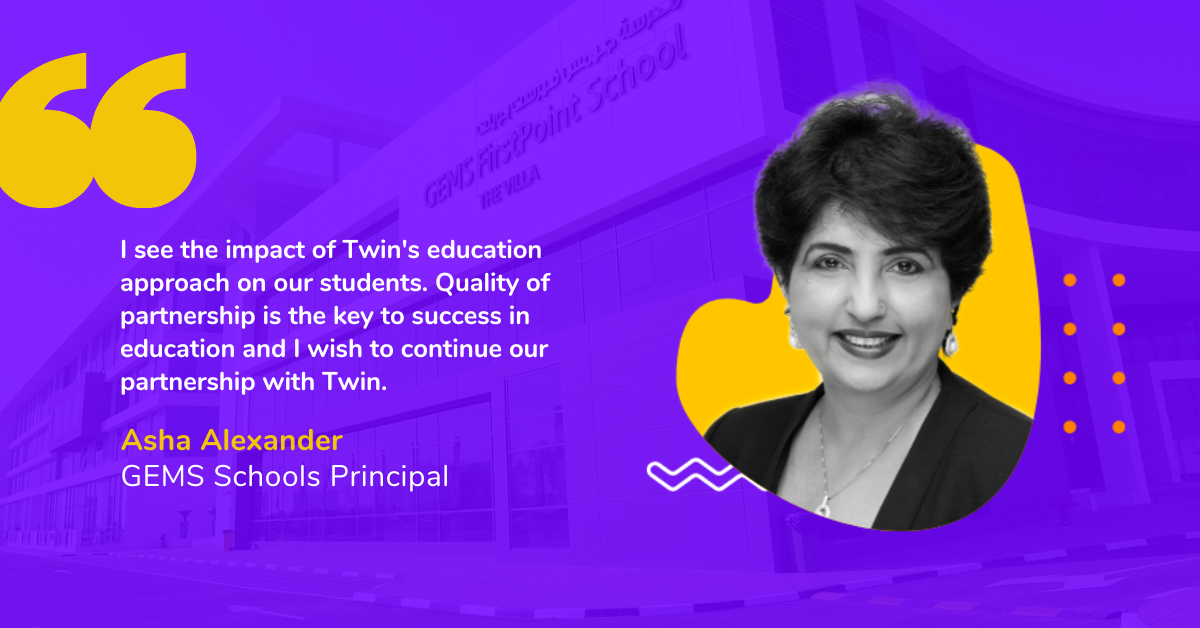 Using Twin's Skill Report to follow up on the learning progress
Twin's skill report provided GEMS School with a comprehensive view of the students' learning outcomes and skill development. The report helped teachers and parents understand each student's performance on the Twin app, and gave them the information they needed to help guide the student's learning.
Twin Skill Report includes data on the student's engagement, such as the number of tasks completed and the time spent in the app. It also provides information about the student's performance, including the difficulty level of tasks completed and the accuracy of their answers. This data helps teachers and parents identify areas of interest for the student and areas where they may need additional support.
In addition, the report also provides teachers and parents with insights into the student's progress over time, allowing them to track their development and identify areas of improvement. This gives teachers and parents the ability to tailor the student's learning journey to their individual needs and interests.
Click here to read the post by Asha Alexander, Principal & CEO at GEMS Legacy School
Creating an interactive learning environment through gamification
Although gamification can be used to help engage students with the content and explore the principles of sustainable development, it can also be a great way to create a more interactive learning environment. Through interactive activities, and challenges, students can be guided through the content in a more engaging and creative way.
Discover Twin's Education Solutions to integrate gamification into your classroom!